---
Health Score
The Health Score is there to help you get an overview of your overall well-being. It is a 5-minute test that will be able to tell you about which aspects of your health that you are doing well in and which you need to improve. You can even set goals to improve your Health Score, and get suggestions on how to reach them.

If you have never taken the test before, click the 'Add' icon surrounded by the red rectangle.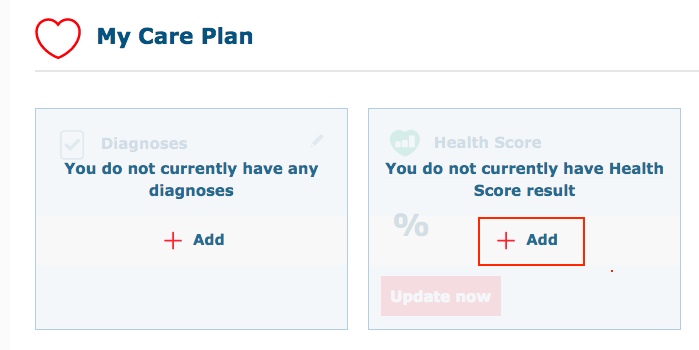 You will be directed to the following page, where you can then take the Health Score test. Answer all of the questions, hit 'Finish' and your score will automatically be shown on your Care Plan platform.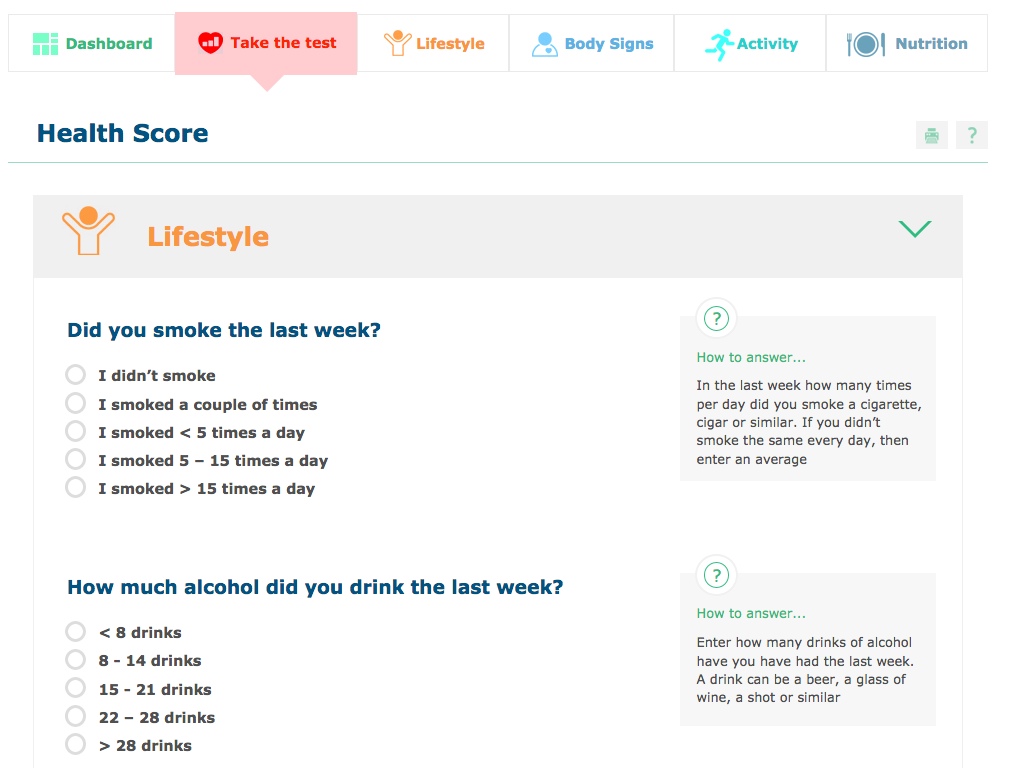 Once you have completed the test it will take you to the screen below. If you wish to see how you can improve in areas that you are not doing too well in click on the 'Improve' icon or the word 'Lifestyle' at the top. The areas that you are doing well in are indicated by a green check mark, the areas that you are doing mediocre in are marked by a yellow warning sign and the areas that critically need to improve are indicated by a red warning sign.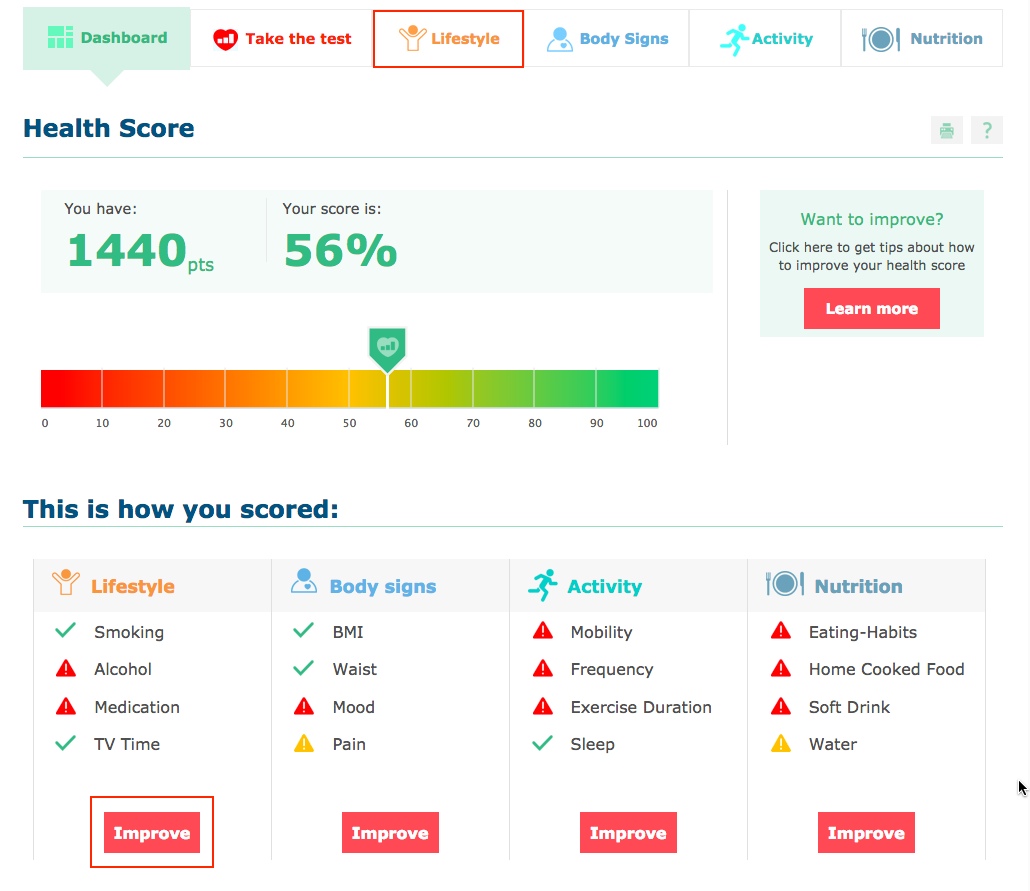 If you think you have reached some of the goals that you set, or are getting close, click 'Update now' and see how much your score has improved. The new score will automatically be displayed on your Care Plan.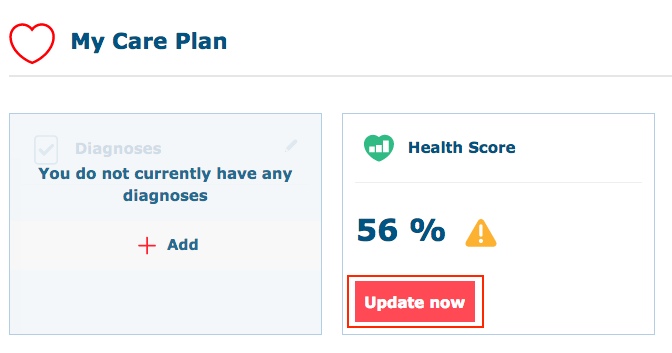 To learn more about how to use the Health Score, setting goals, and getting suggestions, see the 'Health Score goal setting' support page.
Ask a question
---
Email Us
Translate
---
Related Articles
---
{{'title.Care+plan' | translate}} {{'title.Health+score' | translate}}