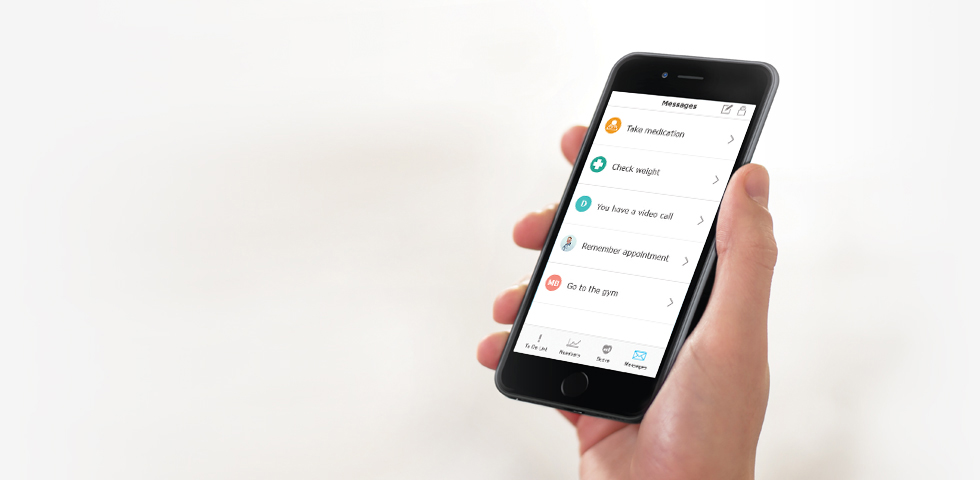 A To-Do list that helps you stay on track
You get help remembering everything
that is important for your health:
Check your blood pressure, take your
medication, go to the gym...
A Personal To-Do List
It is one thing to have an overview of the tasks that one should complete to stay healthy - it is another to remember them all!
This is where your personal To-Do list comes into play. This tool shows you what tasks that you have to do as well as when and sends you a notification to remind you when it is time.
The To-Do list is based on the data in your Care Plan and combines all of your information, such as doctor appointments and medication refills, in one platform to make it convenient and easy to remember the important things for your health.
Whether it is to remind you to take your medication or exercise or monitor your vitals, an automatic notification will be sent to you ten minutes prior to the hour that the task is due.
Soon a mobile app, MyCarePlan, will be available. This will also include a To-Do list and send notifications directly to your mobile device.
You will be able to enter data directly into your vital graphs and update your lifestyle to constantly have an up to date view of your health on your phone.