---
Check-Ups
The Check-ups list helps you keep track and remind you of all your future doctor appointments, examinations, labs etc.
If you do not yet have any check-ups on your Qure4u profile, click the 'Add' icon demonstrated below.

By clicking the 'Add' icon in the above image you will be directed to the page below. Here you will choose a check up type from the first dropdown menu, enter a voluntary description of the check up, choose the frequency from the dropdown menu marked 'How Often' and finally choose a date by clicking the calendar icon. If the type you're looking for is not there, select 'Other check-up'.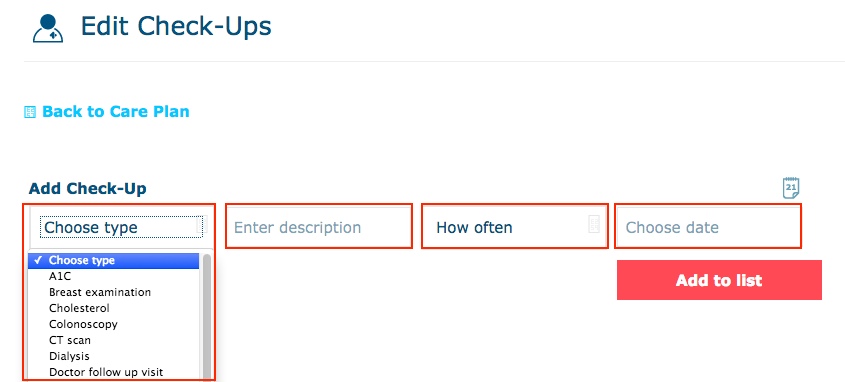 When you have finished click 'Add to list', it will show up in your Care-plan, your To Do list on your dashboard, and you will receive a reminder by email.

To change, delete or add check-ups to your list click 'Edit Check-Up List' in your Care Plan.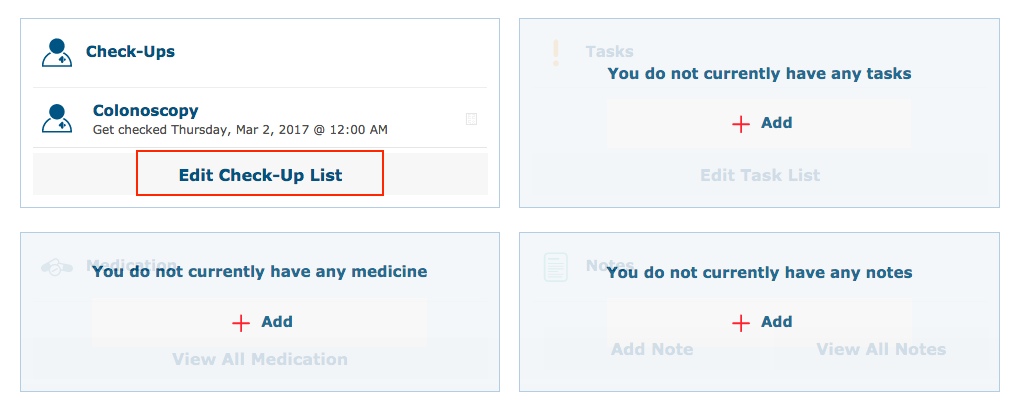 Press the trash icon to the right of a check-up to delete it and the pencil icon to edit it. Once you have finished editing it, click the check mark that appears.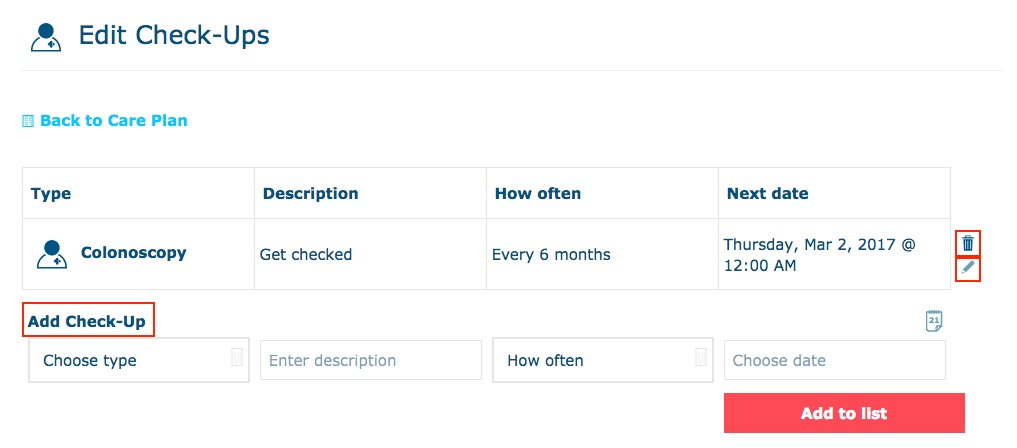 Ask a question
---
Email Us
Translate
---
Related Articles
---
{{'title.Care+plan' | translate}} {{'title.Check-ups' | translate}}