---
Unable to Find Family Member
In case you cannot find a family member, it is probably because the family member is not yet connected to Qure4u.
If a family member does not have a Qure4u account you will see this message:

If you encounter the message above you will have two options. You can either choose to send an invitation to the family member via email or you can choose to create a profile for him or her. You will, however, need permission from the person you seek to create a profile for. For example, if it is a neighbor they might not want you to do it for them. However, if it is your sister or your children they will probably be satisfied with you creating one for them.

If you decide to create a profile for the individual then a page like the one below will appear:
Please fill in all the information on the page. If you have the same address and contact information as the family member you are creating a profile for then you can tick the 'Use Same Address and Contact Details as me' box and the system will automatically fill in the space with the information.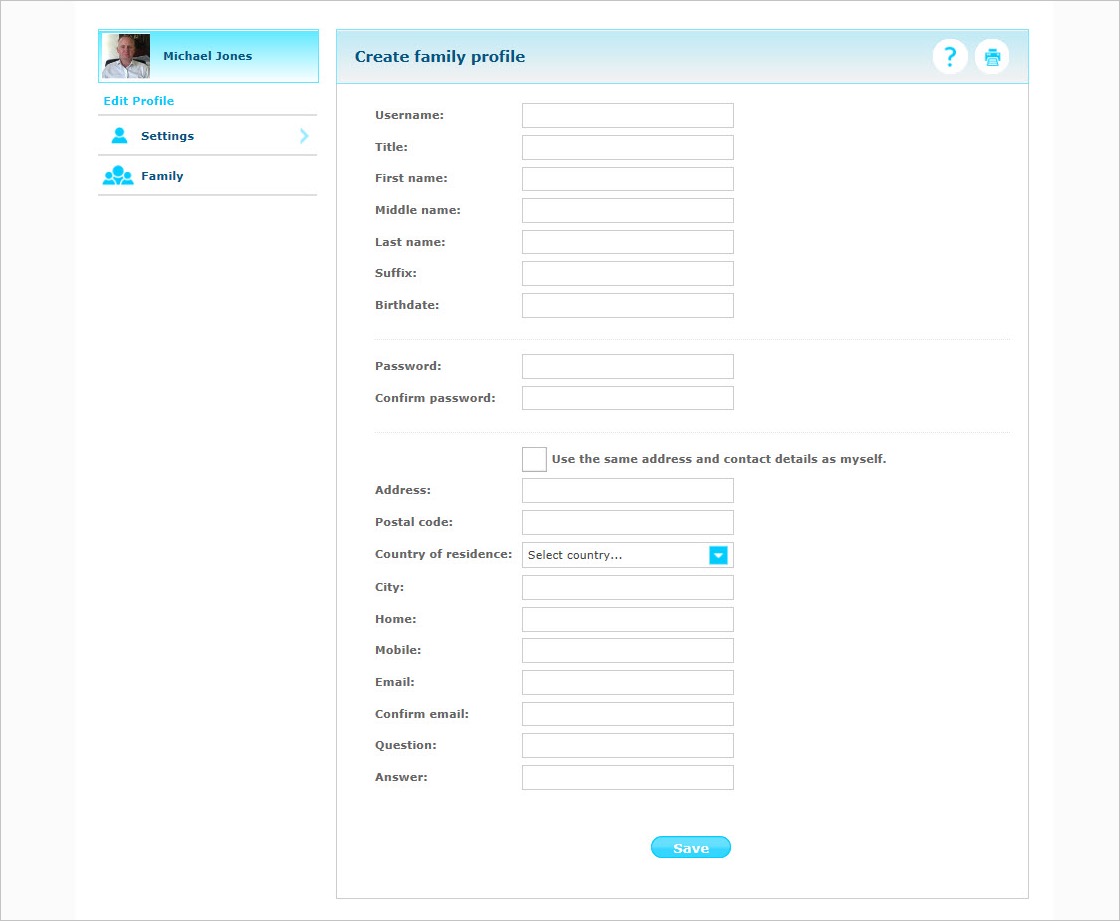 Once you click the 'Save' button and if you have filled out all the information needed then a profile will be successfully created and a confirmation email will be sent to the recipient.
Ask a question
---
Email Us
Translate
---
Related Articles
---
{{'title.My+family' | translate}} {{'title.Permissions' | translate}}