---
Add/Find Provider
In order to communicate with your doctors online you must add your health contacts to your profile. You can add as many contacts as you want.
To add a provider to your profile, log in to your profile and click on the settings icon at the top right of the page.
Next, click on 'Providers' on the left side of the page that you appear on.
You will then see an option to add a provider in the right-hand corner where it says 'Add Provider':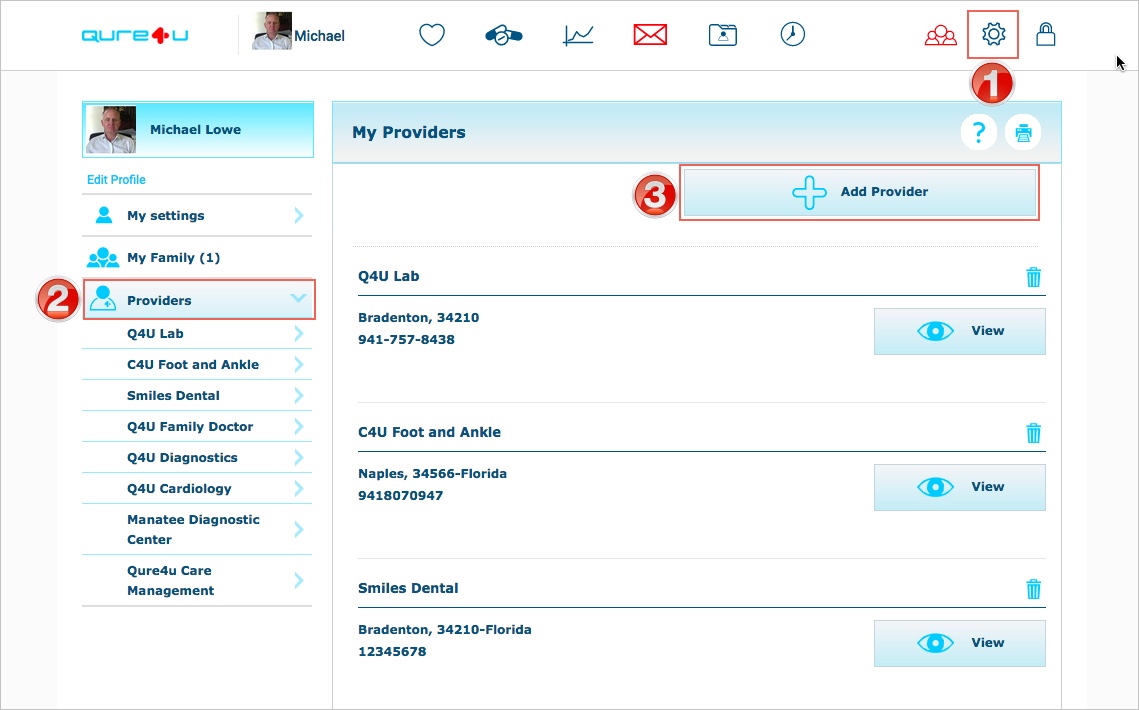 Once you have clicked on the 'Add provider' icon, a new window will open that gives you the option to search for your doctor or clinic.
Then click the 'Add' icon next to the clinic or doctor that you would like to add to your profile.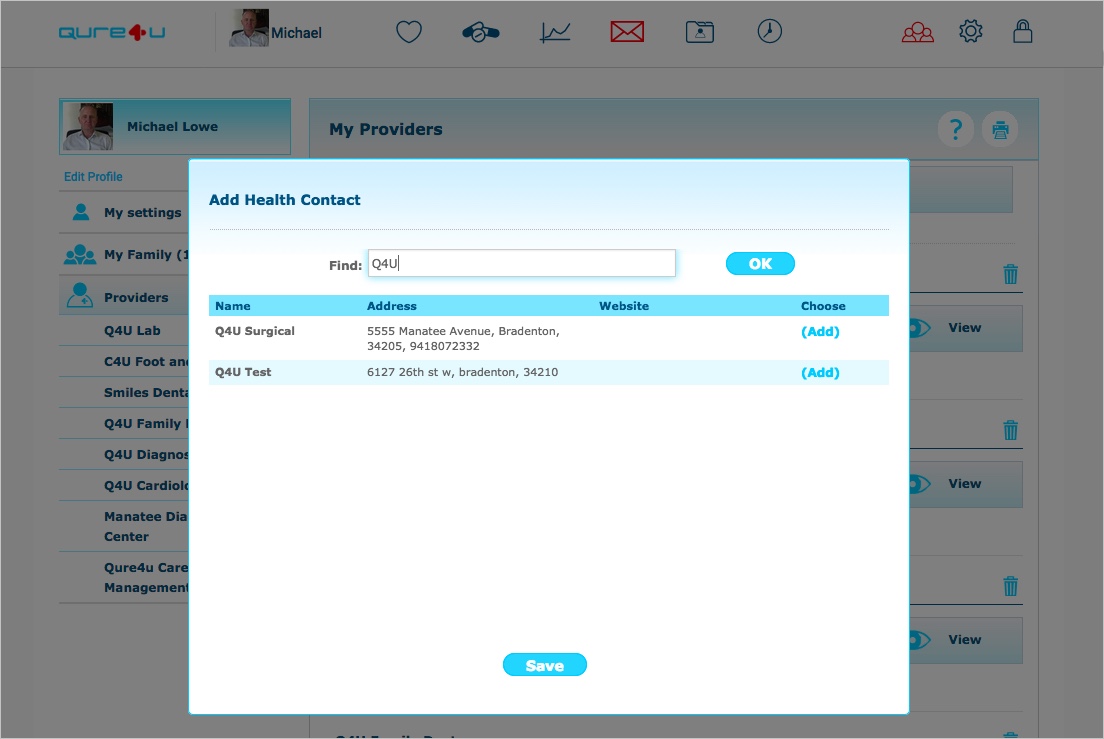 Adding a clinic or doctor to your profile gives you the following options:
Book appointment
View / cancel
Cancel appointment
Prescription refill
Send message
Fill out questionnaire
Some health contacts, however, do not offer all the services presented here. The functions that your doctor or clinic offer will be available here and you can choose which information you wish to share by checking the boxes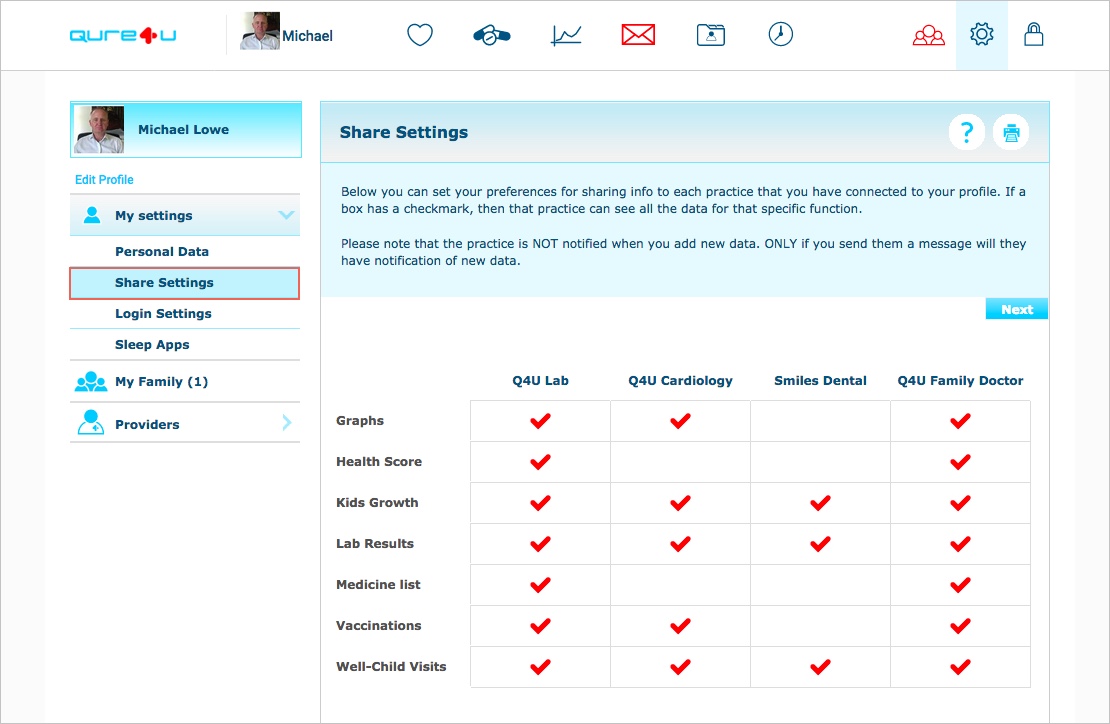 Ask a question
---
Email Us
Translate
---
Related Articles
---
{{'title.My+providers' | translate}} {{'title.Add+provider' | translate}}