---
Vitals
By using Qure4u's user-friendly Health Graphs, you can finally make sense of your health data. You can track everything from blood pressure, cholesterol and blood sugar to activity, weight and nutrition.
Accessing the Graphs:
To make use of the innovative graphs, login to your Qure4u account and click 'Graphs' at the top of the dashboard.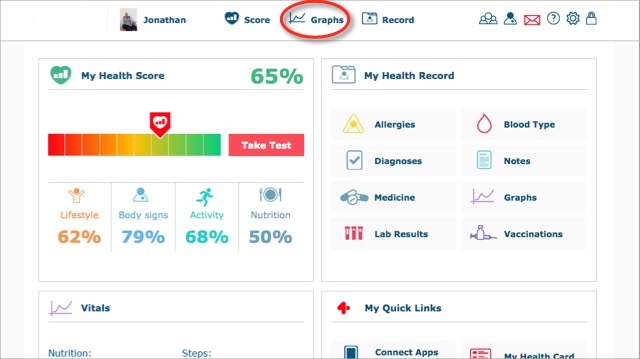 Select the graph you wish to use. In the example below the user clicked on 'Blood Pressure and Heart Rate'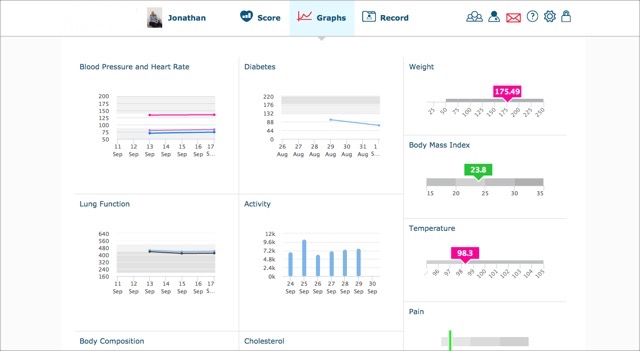 Connecting Apps and Devices:
Qure4u is integrated with more than 50 different apps and devices so you don't have to enter any data manually. To connect an app simply click the red field labeled 'Import data from App or Device' above the graph.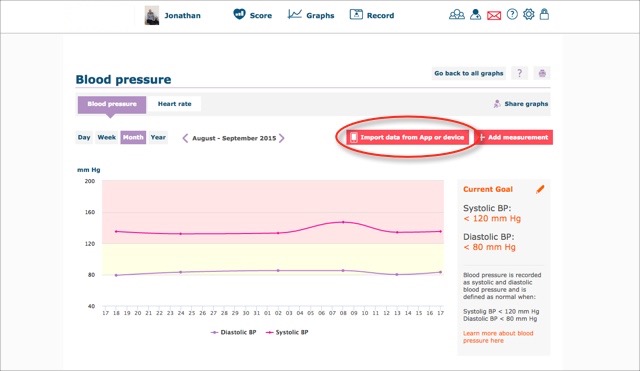 A window will pop up with a full list of all the compatible apps. Click on the app you wish to connect, enter your username and password for the app, and the rest takes care of itself.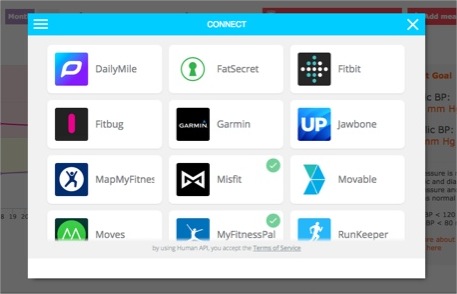 Entering data manually:
If you do wish to enter data manually, you simply fill out the information below the graph. Keep in mind that the values will vary depending on which function you are using. Below is an example of the information you would need to fill out for 'Blood Pressure and Heart Rate.'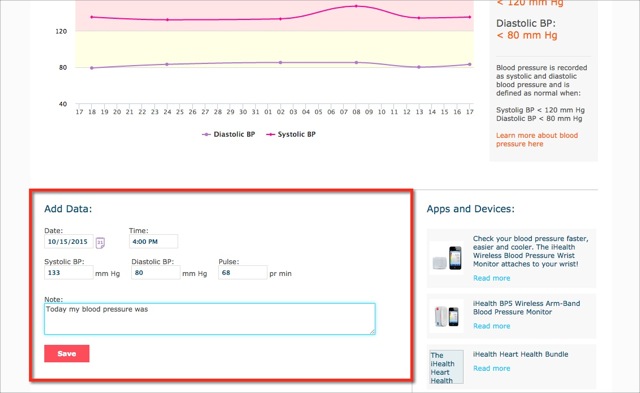 Enter the values along with the date and time. In addition, it is a good idea to write down a short note about how you felt when the measurement was taken.
When you finish entering the date, time and values, press 'Save'
Your data will automatically be uploaded to the graph above. If you entered more than one data in a day to the same category, the graph will show the average for that particular day.
Setting Goals:
To the right of the graph, you have the option to set goals for yourself. For instance for this particular graph you can enter the 'Systolic Blood Pressure' and 'Diastolic Blood Pressure' values that you wish to be at.
The recommended value for each given graph is also listed to the right of the graph.
To set a goal click the orange field labeled 'Set goal'.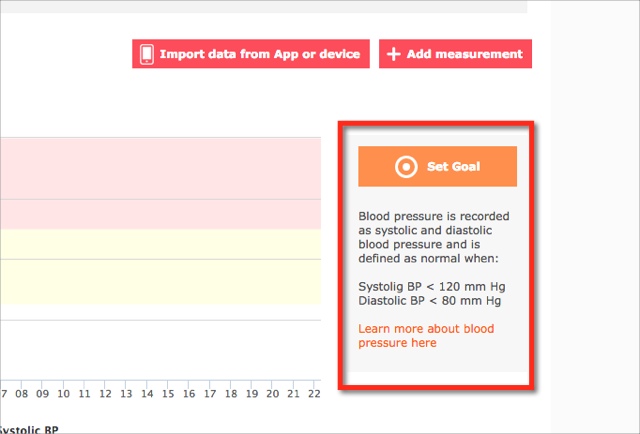 Next, enter the value you wish to be at. You can also add a note to your goal. Press 'Save' and your goal will be set.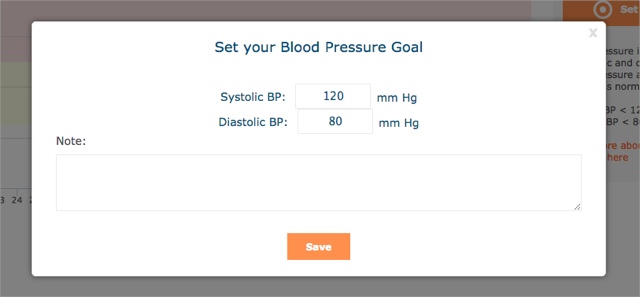 If you wish to change your goal click the pencil icon next to the text 'Current Goal'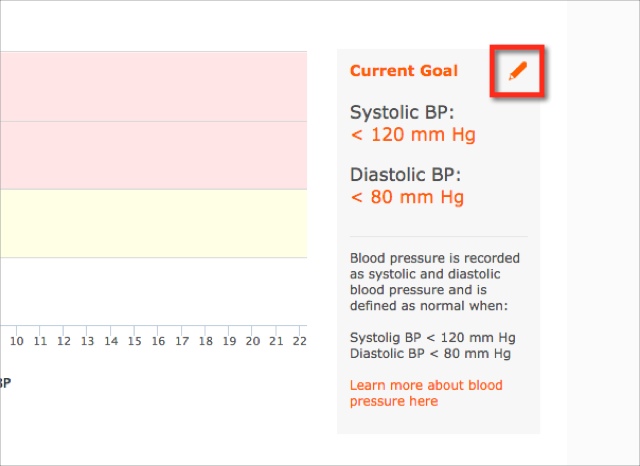 Ask a question
---
Email Us
Translate
---
Related Articles
---
{{'title.My+health' | translate}} {{'title.Vitals' | translate}}