---
Health Score goal setting
Once you have taken the test and gotten your score, you will want to know how to improve it.
Start by looking below the chart, at what you have done well and where you can progress. Yellow exclamation mark indicate that you have room to improve. Green checkmarks indicate you are doing well.
Click 'Improve' to learn more and get suggestions.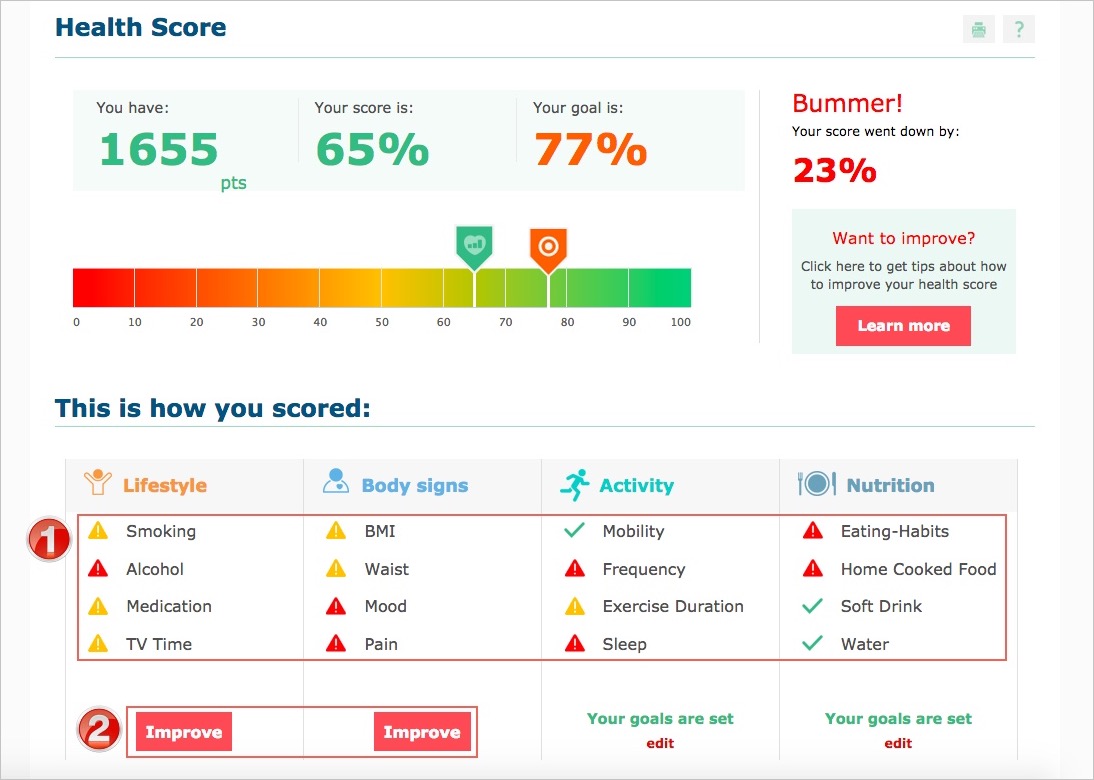 The circles in the color indicator below each area shows where you stand (Green being the best). If you take the test multiple times a graph will start to develop with dates, so you can track your progress in each area.
To the very right of each chart is a description of how the respected area affects your health and why it is important. Click the links at the bottom of each description to learn more.
To set a goal, drag the arrows up to where you wish to be at.
You will then know how much your score will improve.
Set a start and end date by clicking the green calendar boxes, and selecting a date.
Then click 'Set Goal'. If you want change your mind about setting a goal, click 'no thanks'.
When you set your goals, you will receive a reminder by email every Monday of the week with an overview of all your goals.
Ask a question
---
Email Us
Translate
---
Related Articles
---
{{'title.My+health' | translate}} {{'title.Health+score+goal+settings' | translate}}