---
Kids Growth
Growth Charts
To get to the Kids Pages, you click on the family icon located at the top right-hand corner of your dashboard.
This will show you your family members that you have linked to your profile. Click on the profile of the child you want to look at, in this case, Sophia Lowe.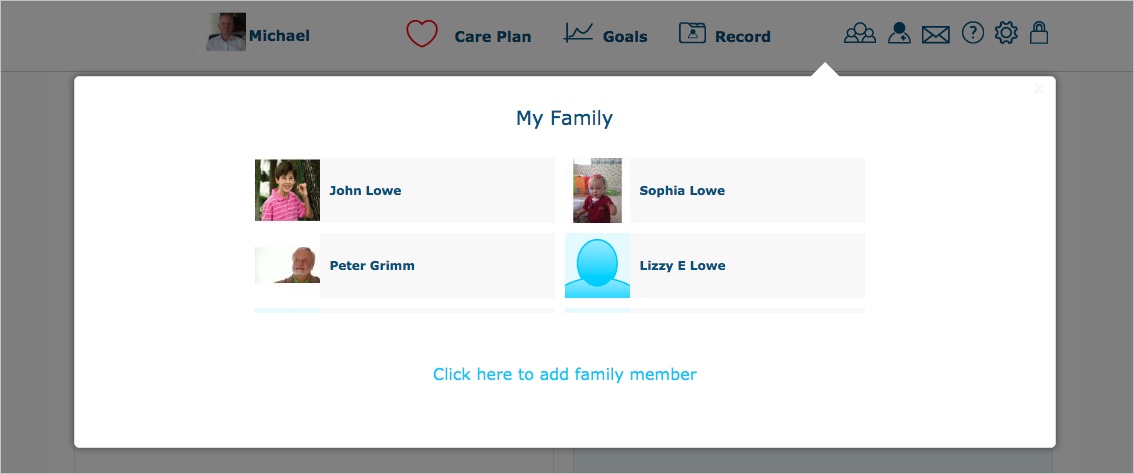 In order go to the 'Growth Charts' page go to your 'Health Record' and then click on the tab labeled 'Kids Pages'.
You then have the option of clicking on 'Growth Charts'.

This will take you to a new page where you will be able to see previously recorded measurements and add new ones. The latest measurements will appear at the top of the list. To add new measurements to the list, click on the icon named 'Add Data'.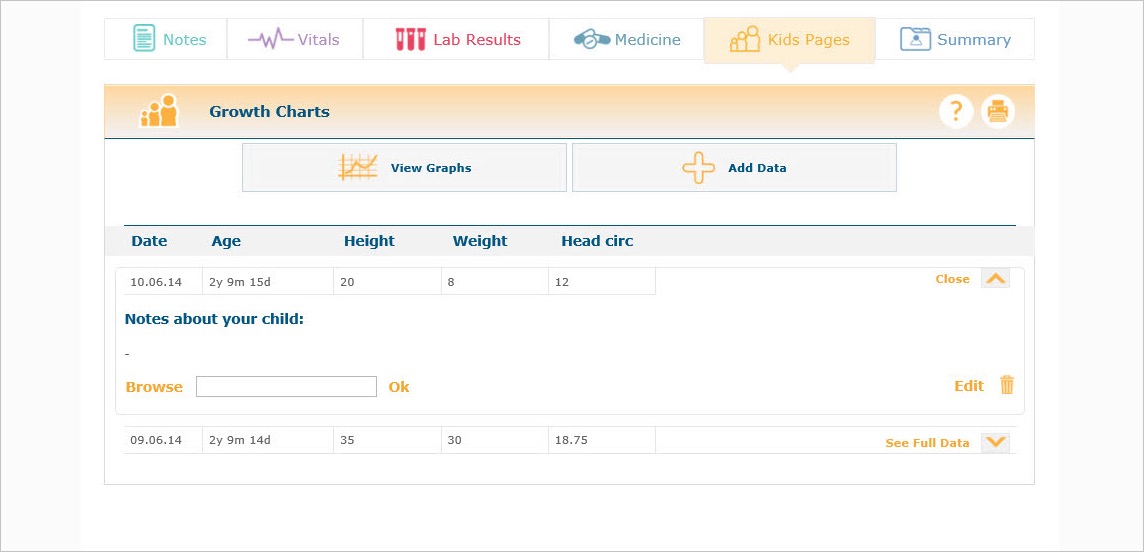 A window will appear that gives you the option to add data such as the date, height, weight, and head circumference. You can also add a notes about the measurements.

To view your child's data as a graph, click 'View Graphs'.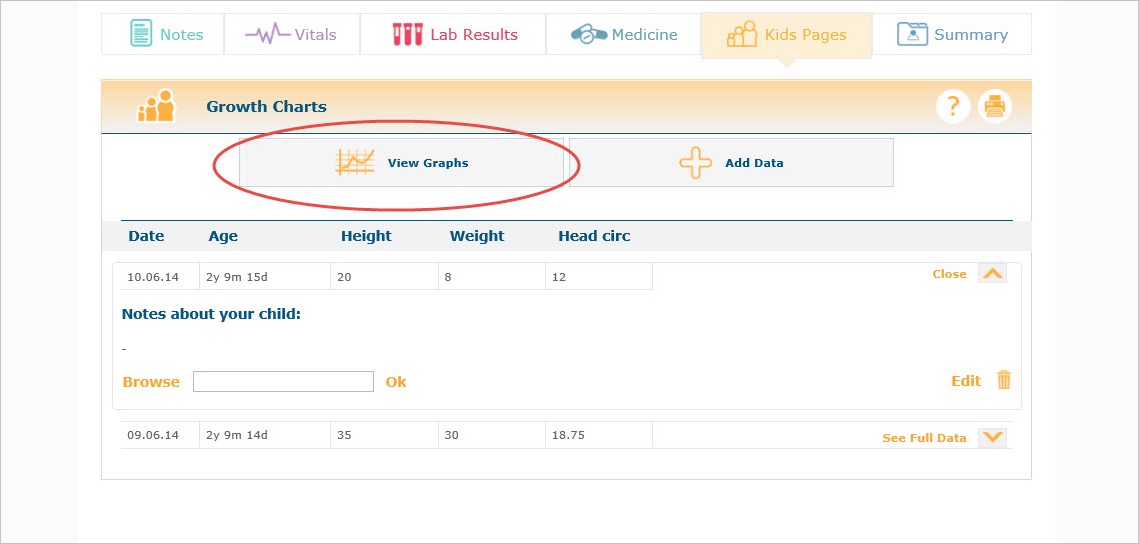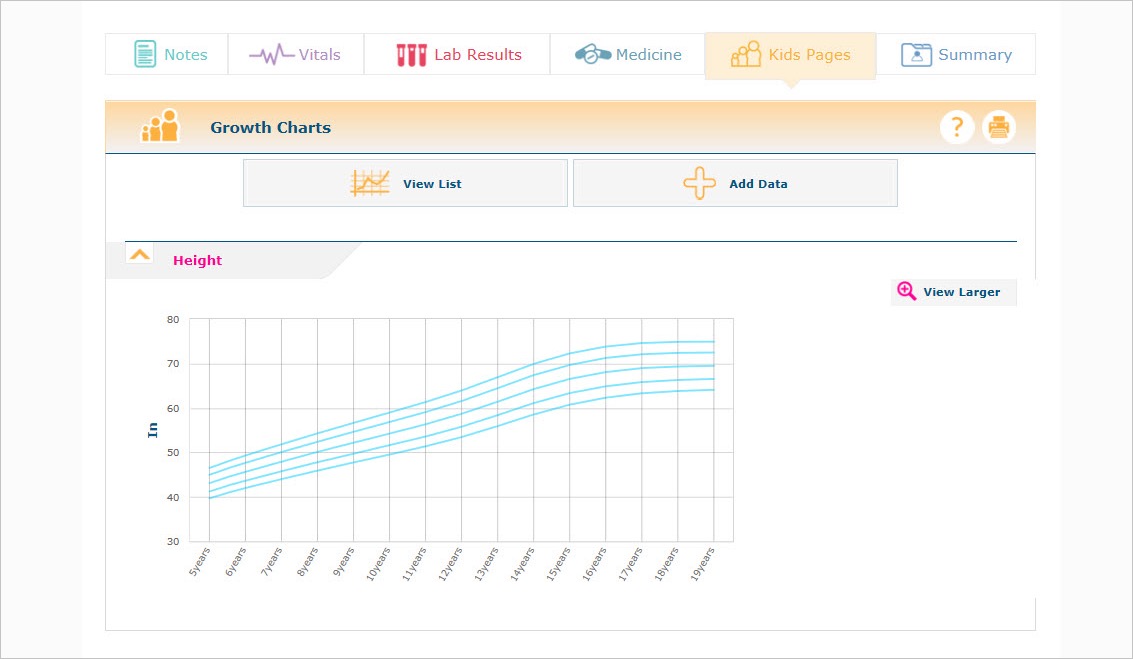 Qure4u shows you the different measurements in three different graphs.
The blue graph is the weight
The pink graph is the height
The green graph is the head circumference
Ask a question
---
Email Us
Translate
---
Related Articles
---
{{'title.Kids+pages' | translate}} {{'title.Kids+growth' | translate}}