---
iHealth

Link your iHealth product and App to your Qure4u profile and get your health data automatically uploaded to Qure4u, where it is stored along with your other numbers.

These following devices are integrated with Qure4u:

iHealth Wireless Blood Pressure Monitor (arm) iHealth Wireless Blood Pressure Monitor (wrist) iHealth Wireless Oxygen and Heart Rate Monitor iHealth Body Weight Analysis

It's easy to set up the connection--here's what you do:

Download MyVitals App for your phone or tablet
Create your iHealth Profile
Sign in to Qure4u and link to iHealth under your settings

We will explain to you in more depth:
1. Download the free MyVitals app for iHealth
If you have an iPhone or iPad, open 'App Store' and search for MyVitals and click download.
Once the app is installed, you must create a profile in the iHealth App.
2. Create your iHealth profile
Open the MyVitals app, accept the terms and scroll to the right.
Click 'Start' and 'Register', enter your email and the code you want to use in the future.
Click 'Next' and enter your personal data.
Then your iHealth profile is created and you will receive an email from iHealth.
3. Log in to Qure4u and link to iHealth
First, log in to your profile, click on the 'Account' tab on the top.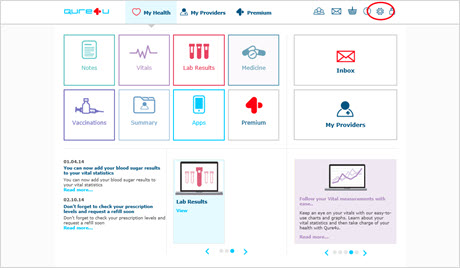 Then click 'Connected Apps' in the menu to the left.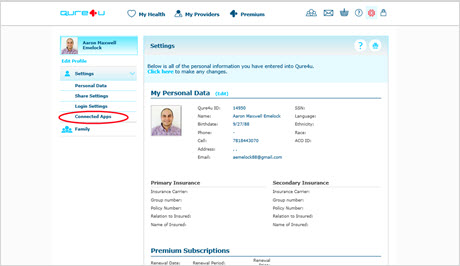 Under the section iHealth, click 'Connect' and you will be directed to iHealth's website.


Enter in your iHealth username and password.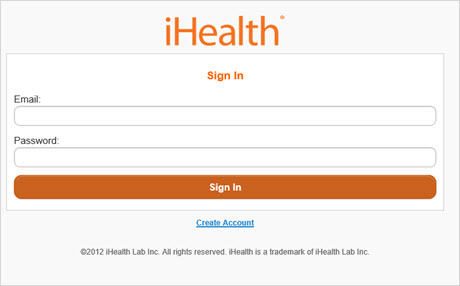 On the next page you need to give permission to link your Qure4u profile to your iHealth account. Accept by clicking on the 'Link' at the bottom.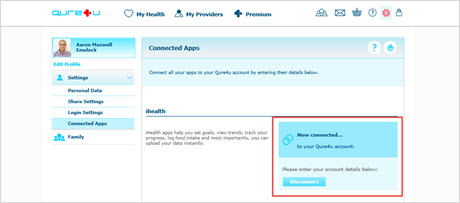 You are now ready to use Qure4u with iHealth!
{{'title.Apps+to+cure4you' | translate}} {{'title.Sync+with+ihealth' | translate}}